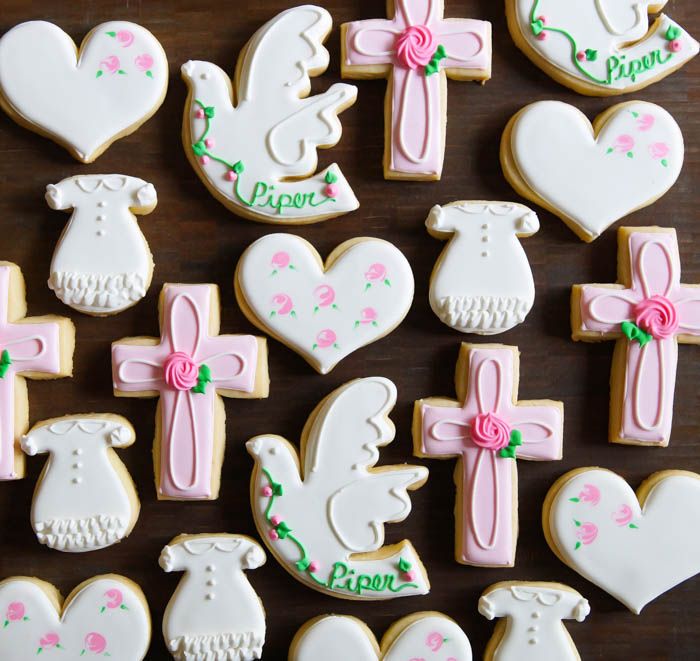 I jumped at the opportunity to make some baptism cookies last week. This is a family we love so much...the parents have been so good to Jack. You know those people you spend time with and then you go home and say to your husband, "
I LOVE THEM
." These are those people.
Their youngest was being baptized and even though I don't take cookie orders anymore, I knew I had to make these.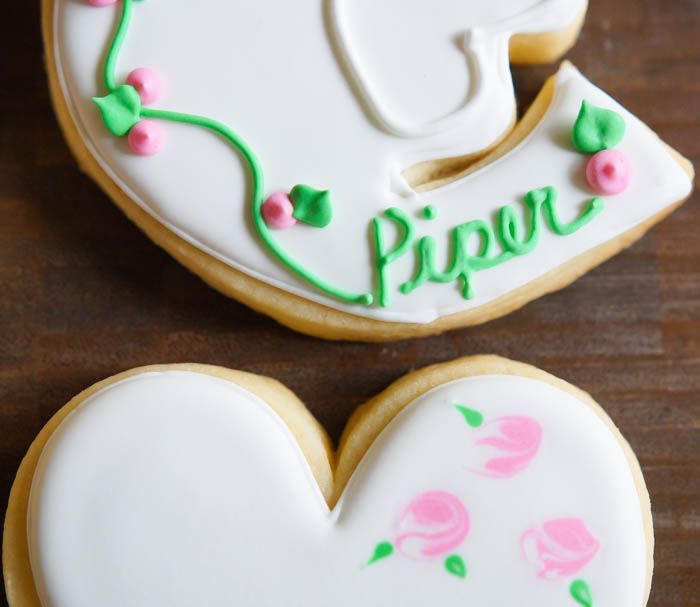 You can find the tutorial for making the
dove cookies here
. I just added a little pop of pink and green on these.